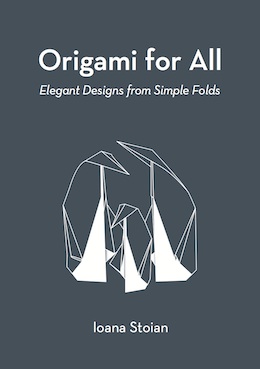 Busy Hands Books was set up specifically to publish Origami for All: Elegant Designs from Simple Folds , an exciting new book sharing the joy of paperfolding.
Clean layout with step-by-step instructions using clearly illustrated diagrams
Introduction and text in five languages: English, French, Spanish, German, and Japanese
16 approachable projects ranging from easy to an intermediate level
Suitable for children and adults alike, Origami for All is the perfect gift for any crafts enthusiast and a wonderful activity book for busy little hands.
Please note: unfortunately, we are not able to accept submissions from other authors at this time.